ZUS®
Smart Car Charger Lite
- Charge 2 Devices at Their Maximum Speed
- Find Your Car Automatically
- Battery Health Monitor
---
Works great and I seem to get a faster charge using this than my other similar plug. The charger fits very snugly making a secure connection.
---
A Small Gadge That Makes A Big Difference

Comes with Quick Charge technology and 10+ other innovative functions, nonda® Smart Car Charger is the definition of beauty, brain and brawn.
Charges Blazingly Fast
One QC 2.0 port and one 5V 2.4A port with smart device detection guarantee blazing fast charging for any mobile device (For optimal use, please charge with an OEM cable or nonda ZUS® Cable).
Your Color, Your Style
It comes with both black and white options to fit perfectly with your car.
Quality Guarantee
Made of premium components to maximize durability. One-year warranty offered.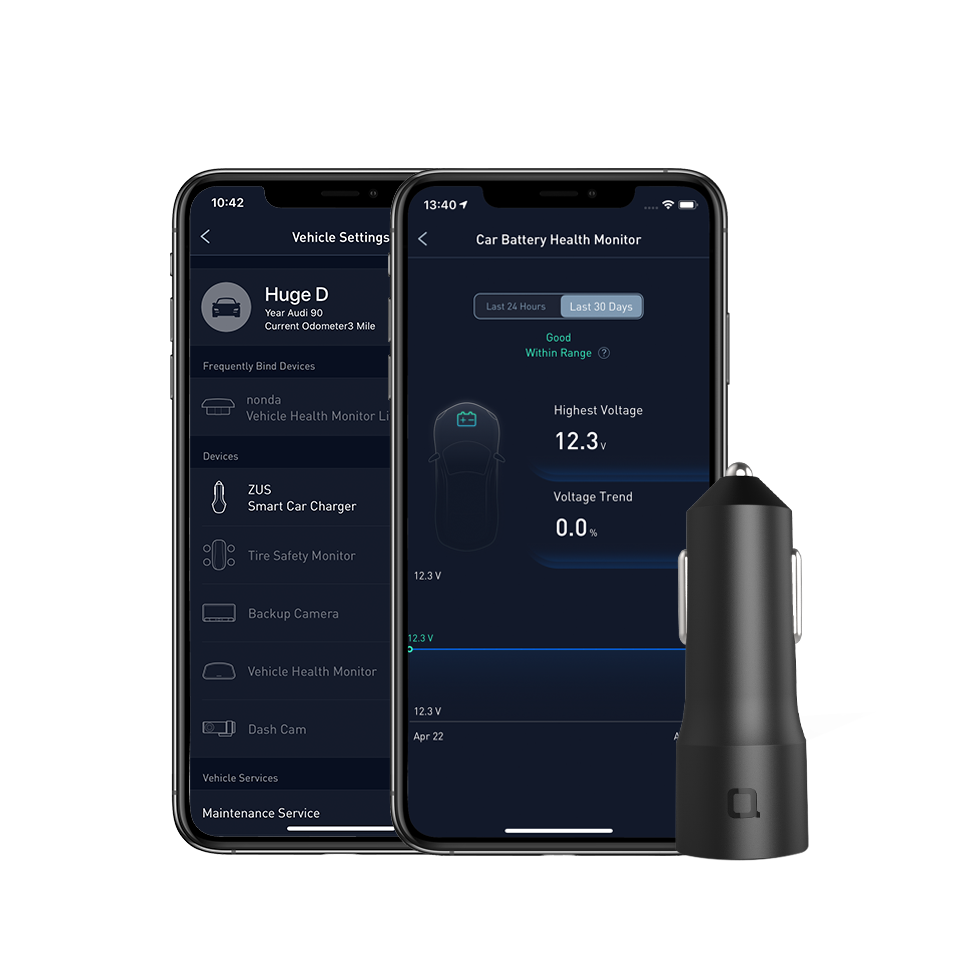 Powered by the
ZUS® Smart Driving
Assistant App
Automatic Car Finder
The ZUS® Smart Driving Assistant App automatically saves your parking location. Simply open the ZUS® App to find your car with the map or compass.
See How It Works
Parking Time Alarm
Prevent parking tickets by tracking the time left on the meter. Easily set a parking timer to alert you 10 minutes before time runs out.
See How It Works
Mileage Log
Automatically log your mileage, trip duration and savings potential for each drive. Swipe to classify business drives for tax deductions and easily export IRS compliant reports. Save as much as $5000 in annual tax deductions.
See How It Works
Parking Location Share
kip the complex instructions. Connect to loved ones via Family Share and they can easily find where your car is parked with their phone.
See How It Works
Battery Health Monitor
Monitor your car battery health and avoid the hassle of a drained battery. Identify potential issues by tracking voltage over time and get alerts whenever a battery check is recommended.
See How It Works
Our Design Awards and Media Awards
User Ratings for Our Connected Car Products