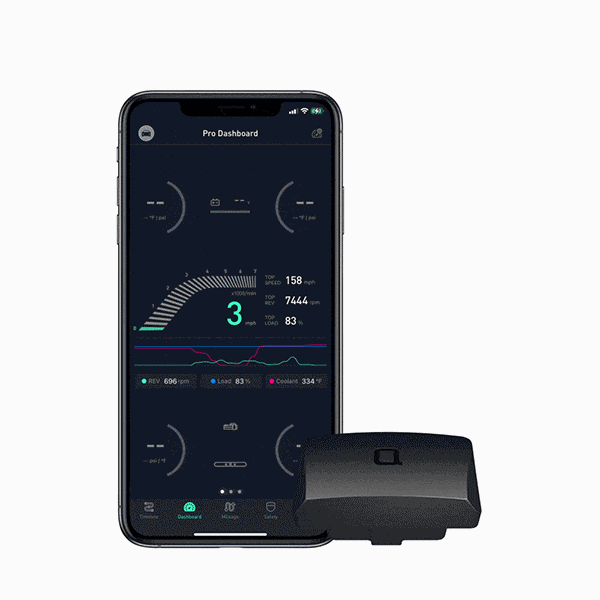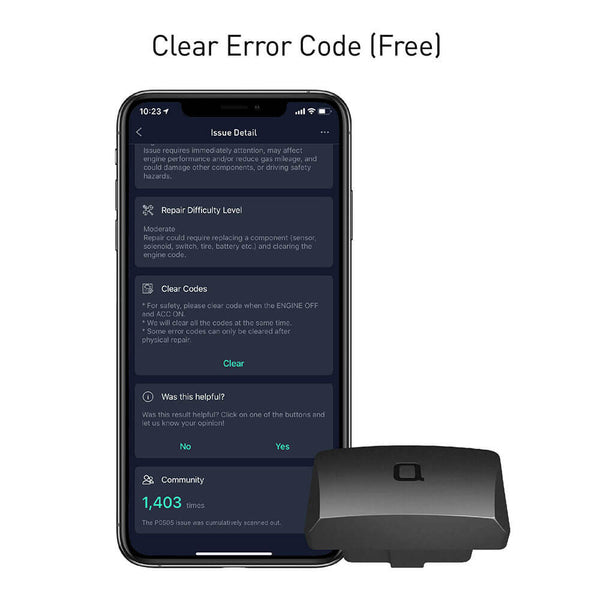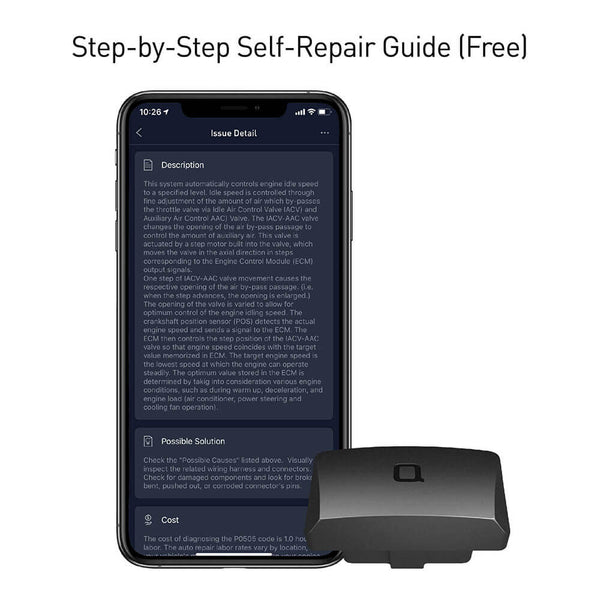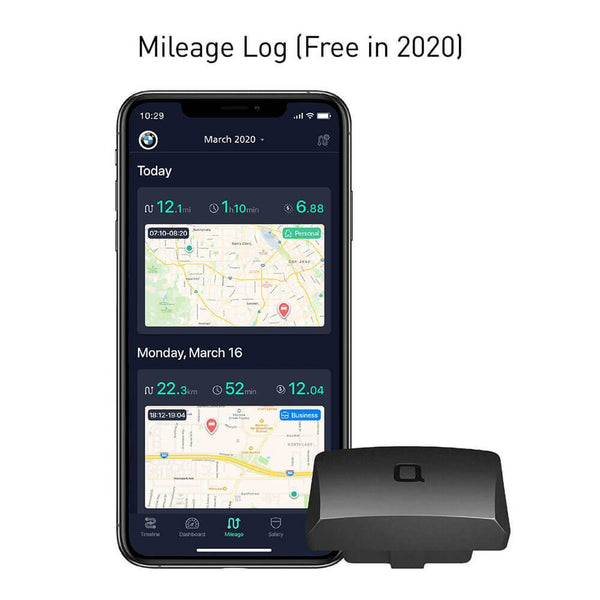 ZUS®
Smart Vehicle Health Monitor Mini (Gen 4)
- #1 OBD2 Scanner & Car Error Code Reader
- Read & Clear Error Code to save $150+
- Fix Errors following DIY Video Guide to save $1,000+
- Free Mileage Log Feature to save up to $5,000
- Supports iOS & Android via Bluetooth 4.2
---
nonda has been featured on
---
Price
$0.00
$59.99
(save 100%)
Antenna Man
104Ksubscribers
---
"It is great because in most areas, you'll have to pay a dealer anywhere between $30 to $100 just to scan and see what's going on with your car."
---
"If you are an entreprenuer like myself, having a mileage log is very important: very important for tax time of the year."
---
"If you have a false code on your system where your check engine light is on, it'll give you ideas of what's needed to fix."
Track Day
81.8Ksubscribers
---
"It will log your mileage automatically on your trips so you can save money on your taxes later on."
---
"No issues detected...this app of course will clear codes, get it smog ready and let you know what you gotta do."
Digital David
41.2ksubscribers
---
"We can monitor in real time our vehicle's health while we're driving and it's very easy to see with the user interface."
YourTechReport
21.8ksubscribers
---
"You could check fuel consumption, your mileage, you can check various things about your car and we'll find out if your car is in health condition."
---
ZUS® Smart Vehicle Health Monitor App
love the tech, system is easy to use and understand, takes alot of the worry out of repairs and expenses. know what your walking into before talking to your local mechanic!!
Love it. peace of mind.. easy to use & understand. reliable find your issues is a snap. no longer have to trust the word of a mechanic. be prepared & ready... can't wait to save up to buy the other awesome gadgets... Thank You....Zus..
Cool app
This is a neat little service. I have a 16 prius and wanted to monitor my engine. The app always shows me where my car is parked to pinpoint accuracy. You can also track mileage on here for your taxes. The app is free to use once you buy the device too, unlike other similar apps that charge a monthly subscription fee.
Honestly, I thought it was too good to be true. I originally saw this product on Instagram for free so that was a red flag already, but I trusted the thousands of people in the comments and purchased a smart sensor(for 14$!, originally 60!) It does everything it says it can, an awesome product! Thanks Nonda!
A cool gadget to keep your car connected.
ZUS Connected Car System announces launch in BEST BUY.
You will be able to check on car battery while you're away!
They bring high-tech monitoring to low tire pressure.
This will make your tire smarter.
ZUS smart Safety Monitor hands-on review.
Clearing engine light is pretty smart, but that's just the start.
101 gadgets you can't live without.
Setup is fairly easy... and it's pretty good at what it does.
This gadget in your car becomes smart... has a higher build quality than most in this category with its titanium shell.
100% rating. You shouldn't start your car without it. It's one of the handiest in-car devices you can ever own!
The ZUS Smart Vehicle Health Monitor has a lot of cool and functional features.
ZUS delivers on its promises. Given its price it should be in everyone's car.
ZUS really makes a difference.
Works on Most Vehicles Model Year 1996 or Newer
Our ZUS Smart Vehicle Health Monitor Mini (Gen 4) uses standard OBD II protocol to ensure accurate and legitimate code reading while at the same time keep your vehicle unharmed. Please choose your vehicle to check compatibility.
201,448 users have contributed to this database.
Simply select your vehicle's Year, Make & Model, and we'll show the result.
FAQ
Why are you giving away this device for free?

Market research shows that old vehicles have much higher fatality rate than new ones. As the leading connected car company in the US, nonda is committed to protecting people's journey behind the wheel through innovative products and technology. To deliver our social commitment and growing our business at the same time, we've decided to give away 2,000,000 FREE nonda Smart Vehicle Health Monitors to boost your driving safety.

Would the Smart Vehicle Health Monitor drain my vehicle battery?

All Vehicles' OBD II ports have constant power supply even if the engine is turned off. No matter what OBD II adapter you are using, it'll drain your vehicle battery eventually if you don't drive for a long time;
Our New Smart Vehicle Health Monitor Lite is the smallest one in the market and only requires 5-8mA of power to run. It is 100% safe to leave it plugged in if you drive your car frequently. However, we highly recommend that you unplug this device if you won't drive your vehicle for a long time, just like you'll unplug all appliances when you leave home for long vacations.

Do I need to pay shipping for the free device?

Yes you do.
We use USPS first-class package shipping for US orders and standard postage package mail for international ones. You only need to pay the same amount of what our shipping provider charges us.

Is there any hidden fees in using the device?

No, there isn't.
After you receive the free smart vehicle health monitor, you can download our free ZUS Smart Driving Assistant App and start to use it simply by pairing the device with the app. All the functions mentioned above are 100% free with no catch.

Will you collect my vehicle data, and what will you do about it?

The ZUS app only collects data needed by the app features you are using. For example, if you want to use the Mileage Log feature for the tax deduction, the ZUS app will record your trip locations to meet the IRS requirement. Another example is the Auto Car Finder feature, which needs to record your parking location so that you can find your car back once you lose your vehicle.

Here's a breakdown of all data sets that are needed for each feature of the ZUS App.

| | |
| --- | --- |
| Features | Data Set |
| Safety Center | DTC Engine Error Code, VIN Number |
| Mileage Log | Location, Time |
| Automatic Car Finder | Location |
| Pro Dashboard | Standard Engine Operating Data - Speed, RPM, Engine Load, Throttle, Turbo, Battery Voltage, etc. |
| Driving Behavior Analysis | Standard Engine Operating Data - Speed, RPM, Engine Load, Throttle, Turbo, Battery Voltage, etc. |

Can I add multiple ZUS Vehicle Health Monitor Mini device under the same nonda account?

No. If you create multiple car profiles under the same nonda account and add several device to each of them, it will cause connection issue in the ZUS app. So we strongly DON'T recommend adding multiple ZUS Vehicle Health Monitor Mini device under the same nonda account.