In light of the COVID-19 pandemic, face masks became an essential but expensive commodity.
So, nonda acted immediately to make our community members safer. Our actions are:
1. On behalf of nonda users, we will purchase face masks directly from FDA registered manufacturers in China. The purchase cost now is ~$0.35/piece, and we sell at the same price with ZERO MARGIN (The same face mask sells at $1.99/piece at Fry's).
2. We've negotiated a special 76% discount from DHL for nonda users to guarantee safe shipping.
Please check our community support program for details and claim your masks. 
Thousands of factories rushed into the face masks business trying to make a profit during the COVID-19 pandemic. After ruling out hundreds of non-FDA suppliers, we selected 6 FDA registered factories to send samples for future examination.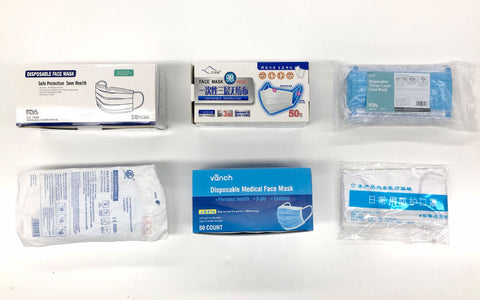 Product Hands-on Examination: to make sure nonda users receive quality masks, we tried our best to test all samples received as below:
1. Active FDA Registration Validation:
| | |
| --- | --- |
| We double-checked all FDA registration numbers on samples through FDA website, all of their FDA registrations are active. | |
2. Material Testing:
Legit 3-layers face masks should be made by meltblown non-woven fabric with long-lasting static electricity which is essential in blocking small particles.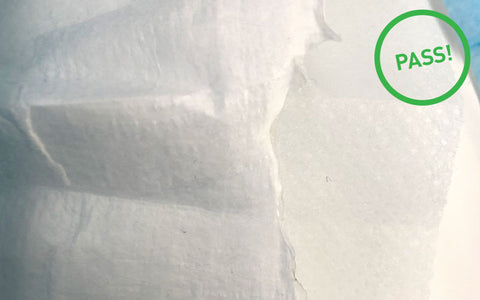 All middle layers of those masks from 6 suppliers weren't lit up, indicating all of them were meltblown non-woven fabric. PASS!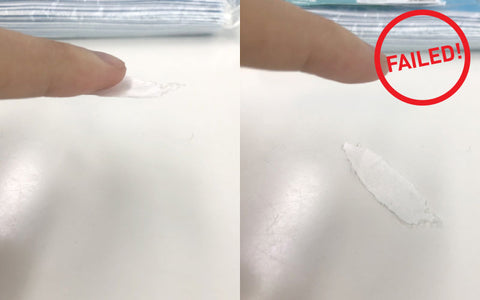 The stripe of the middle layer from 1 supplier's mask didn't stick to our fingers, indicating no static electricity. FAILED!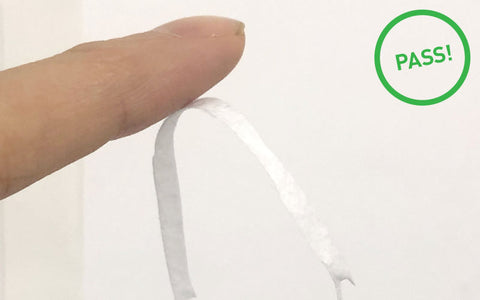 Face masks from other suppliers did adhere to our fingers. PASS!
3. Sanitary Separate Packaging: 
 It is crucial that face masks don't get contaminated before using, sanitary packaging is more than necessary.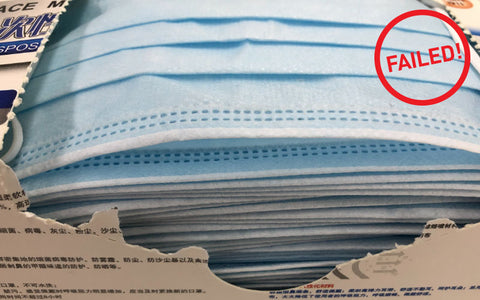 1 supplier's face masks were loosely placed in a paper box without separate sealed packaging. FAILED!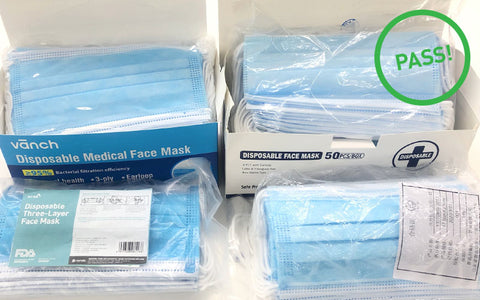 Masks from 4 suppliers were properly packed in sealed separate packages; 1 supplier even vacuum-sealed the package. PASS!
Out of the 4 suppliers that passed the previous screening process, we furthered our decision criteria to factory environment, manufacturing capacity & company reputation, to ensure consistent quality & honest business practice. 
Finally, we chose a Biological Engineering Company to supply the first batch of face masks to nonda users because of the following reasons: 
1. FDA-registered manufacturer with solid product quality.
2. Manufacturing capacity: 2 Million/day vs ~100-150 thousand/day from others 
3. Pro medical-device maker: Not a newly switched mask-making company, the company we chose has been manufacturing medical devices with aseptic production workshops since 2004.
4. Great reputation: Secretary-General of the United Nations Ban Ki-moon's donation to Korea is supplied from this factory.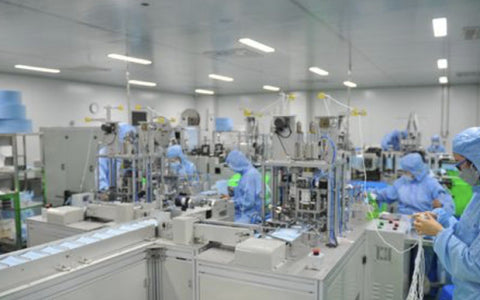 Factory Environment with top hygiene standards 
Now all the face masks pre-ordered by nonda users are under manufacturing. Also, special thanks to our supplier for making a customized label for the nonda community. 
We'll keep you posted on more program updates. For the entire timeline, please check the covid19 page or see a list of blogs here. Hope we can help our community to stay safe against COVID-19.