In light of the COVID-19 pandemic, face masks became an essential but expensive commodity.
So, nonda acted immediately to make our community members safer. Our actions are:
1. On behalf of nonda users, we will purchase face masks directly from FDA registered manufacturers in China. The purchase cost now is ~$0.35/piece, and we sell at the same price with ZERO MARGIN (The same face mask sells at $1.99/piece at Fry's).
2. We've negotiated a special 76% discount from DHL for nonda users to guarantee safe shipping.

Please check THIS PAGE for details and claim your masks.
We have been working hard to ensure a safe supply of face masks that nonda users get. Below are some updates on 2020/03/31.
UPDATE 1: Face Masks Shipped
(carefully examined by nonda employees) 
All of the masks pre-ordered by nonda users have arrived at the DHL distribution center this morning. We went there and examined the whole shipment. 


nonda employee checking the face mask
The results of our examination are listed below:
1. FDA number matched the manufacturer's registration info on FDA website.
2. Quantity & production batch were in line with our purchase order. 
3. Packagings were intact.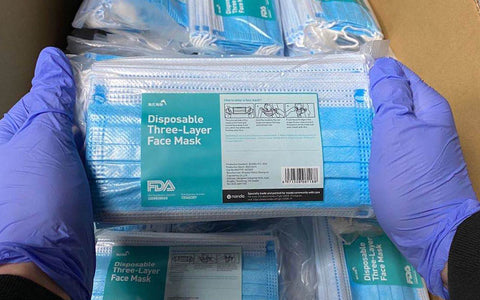 DHL is dispatching your orders and a tracking number will be sent to your email address shortly. Please DO check your email,  if you found nonda emails were in the spam folder, please make sure you make it as "Report Not Spam" to avoid future problems.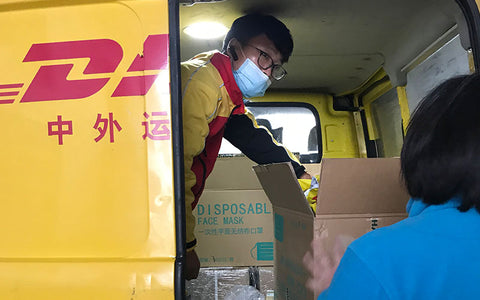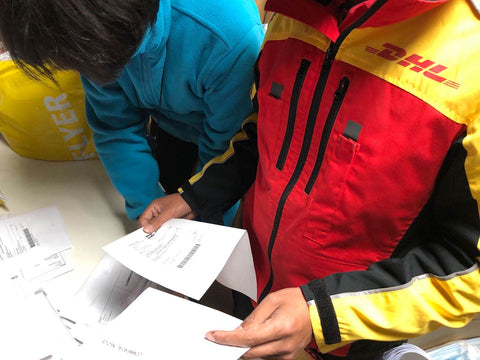 DHL staff shipping face masks to nonda users
UPDATE 2: Five Countries Added for nonda Users
After negotiating with DHL on covering more nonda users around the globe, besides the United States and Australia, now nonda users in New Zealand, Japan, South Korea, Singapore, and Malaysia can get their face masks shipped with a deep discount via DHL as well. 

You can check the following sheet for more shipping information.
Last Updated: April 04, 2020
*All customs duties information is for your references since customs have the right to explain the rule.
*Delivery speed is changing drastically every day due to country lockup, new custom regulations, etc. DHL can't guarantee the delivery speed at this moment. We'll keep updating this sheet to let you know the newest info.
See update on how we screen the best face mask manufacturer for our users here. For the entire timeline, please check the covid19 page or see a list of blogs here.
We are working hard to make sure nonda users can get what they need. More updates will be announced and we will email all users involved. Hope we can help our community to stay safe against COVID-19.