It's an occurrence that can strike fear in even the most experienced drivers; it can conjure images of expensive mechanic bills and vehicles stranded in the middle of the open desert; it's the dreaded check engine light flashing behind your steering wheel.
While it might trigger immediate panic, the truth is that the check engine light can often pop up for minor problems that can be solved by a quick and simple fix. It can also signify a larger issue, however, so you should look into it as quickly as possible.
What Does the
Check Engine Light Mean?
The Check Engine Light, AKA Service Engine Soon Light, is a signal sign on the dashboard that indicates issues detected in the vehicle. It's part of the vehicle's Self Diagnostic function and a signal that a problem is detected by the vehicle computer. 
The vehicle has an innate self-diagnostic system and does checks frequently. When the vehicle computer, Powertrain Control Module, detects problems, it will ignite the check engine light to send a message.
However, there's one thing for sure: it doesn't come on for no reason, but most of the time, the problems might be minor, and you just don't feel anything off.
Why Does the Check Engine Light Come On?
The check engine light is a signal that the On-Board Diagnostic system has detected some emission-related issues in the vehicle. It's a very general message: "Hey, I got a problem!" Sometimes you don't feel anything off, and sometimes it might be serious. That's why it's confusing and frustrating: it doesn't tell you whether it's a major or minor issue, and you don't know what to do with it.
Luckily, there's more information provided behind the "silly light": Diagnostic Trouble Codes, AKA OBD Codes.
The Diagnostic Trouble Codes is a set of codes presented by the Self-Diagnostic system of the vehicle indicating where the problem resides. For all the vehicles produced and sold after 1996, a standard of OBD2 is made mandatory, which regulates the size of the OBD port, the messaging format, and the meaning of each code. The OBD2 made it easy for everyone to do a car diagnostic test as you can get the DTC codes for almost all vehicles with a simple standard
Simply put, you can know what the problem might be if you know the Diagnostic Trouble Codes pulled from an OBD2 Scanner. 
For each time you got a check engine light, the problem could be different and you can tell it from the OBD2 codes you got: simply plug it in, hit the scan button, and the reason behind the dashboard light is revealed. For more information about what OBD2 is, how to read it and interpret it, please feel free to check the blog below.
Related Reading: All You Need to Know about OBD2 Codes 
How do I Clear the Check Engine Light?
The check engine light could be removed when the issues are addressed after a car diagnostic test. You can either take the vehicle to a mechanic or do it at home.
Method 1: Take the vehicle to mechanics
The most convenient way to clear check engine light is to take it to a mechanic. Mechanics will conduct car inspections on the vehicle and fix all the problems, and then the check engine will go off.
The disadvantage is that you will have to spend several hours and around $40-$400 for the diagnostic test, and that's why we sometimes ignore the check engine light when you don't feel something badly off. What's more, it happens that a bad mechanic will scam you into some extra costs when you don't know what's wrong and have little knowledge of the vehicle.
Related Reading: 5 Tips to Find a Good Mechanic and Avoid Scams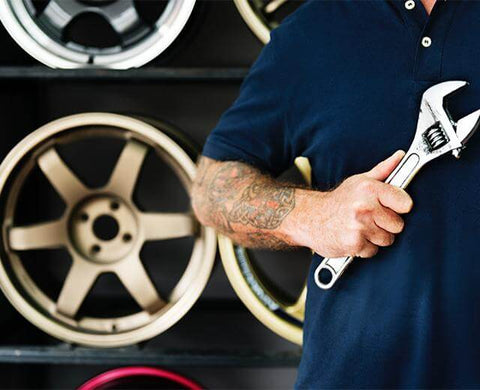 Method 2: Do a car diagnostic test at home
Other than taking the vehicle to the mechanic, you can do a car diagnostic test at home by yourself. Though sound complex, car diagnostics is not complicated and could be done easily at home. 
You can start with a simple OBD2 scanner, which will tell you where the problem might come from, and do more investigating work to find out the real problem. For most check engine lights, it could be fixed with simple steps at low costs.
Also, with a tool in hand, the cost for a regular car diagnostic is reduced to a very low level, which also helps you to keep a better track of your vehicle. If you find a serious problem that you cannot fix, you can then take the vehicle to a mechanic. It's much better than going directly to the dealers as you will have a basic understanding of what the issue might be, and how much it may cost. Check the blog below for more information.
Related Reading: What is a Car Diagnostic Test & How to DIY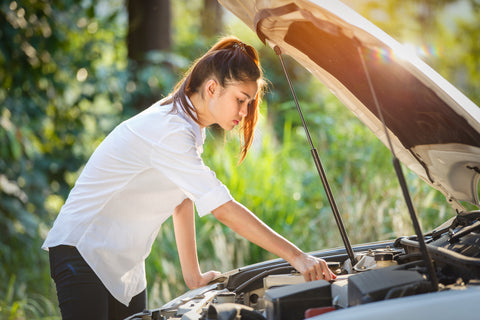 Don't Clear the Codes; Fix them!
More importantly, most obd2 codes readers have a mode that can clear the diagnostic trouble codes, thus reset check engine light. However, although you can clear the check engine light and OBD2 codes easily, it will come back again if the problem is still there.
We highly recommend that you read the check engine light codes, check what they mean, and do simple fixes before clearing them. Although the search results might be simple and the problem is not severe at all, with no symptoms other than illuminating dashboard lights, small problems may develop into significant issues that are complex and expensive to fix. We definitely don't want that. Also, if there's a confirmed problem related to emission, you cannot pass the car inspection even though you cleared the check engine light.
nonda's Smart Vehicle Health Monitor can monitor your vehicle health and read all the OBD2 codes. Pairing it up with the ZUS app, you can get full diagnostics of your codes as well as a dedicated short video to teach you how to fix them at home before clearing the codes. Check out the video below and see how it can help you save thousands of dollars on car expenses:
How to Fix P0420 Engine Code in 3 Minutes [3 DIY Methods / Only $4.97]
More videos of troubleshooting DTC codes to clear the check engine light:
P0171 - System Too Lean (Bank 1)
P0456 - EVAP Control System Leak Detected (Very Small Leak) 
P0300 - Cylinder Misfire Detected, Random/Multiple Cylinder 
P0400 - Exhaust Gas Recirculation (EGR) Flow Malfunction
P0128 - Coolant Thermostat Malfunction
All videos are produced by nonda Auto DIY Center. Check out their YouTube channel to learn more about DTC codes. 
Is it Safe to Drive Your Car with the Check Engine Light On?
When you see the check engine light on and don't feel anything awkward, there's no need to panic. You can keep driving without calling the emergency number right away, as a minor issue will ignite the check engine light as well(actually, for most of the time). But we highly recommend you to do a car diagnostic check ASAP even if you feel nothing abnormal, as small problems may develop into major problems if you just leave it there. 
But when you see a flashing/blinking check engine light, affected when driving, or feel, smell or see obvious symptoms, you should be cautious. Slow down, pull over, and call for assistance. A blinking check engine light signals serious problems, and you better not take the risk.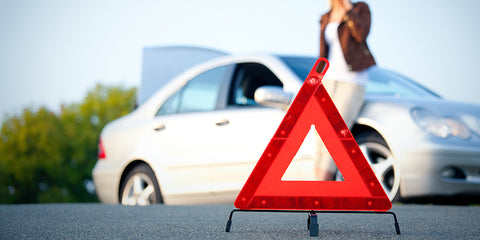 Conclusions
Check engine light is not a good sign, but knowing the reason behind it is not as complex. With a tool of OBD2 scanner, you can understand what triggered the check engine light, know how to fix it, and clear the light when done.
A more effective way to keep your vehicle in a good condition is to use a Vehicle Health Monitor, which will check your vehicle regularly and tell you what's going on in real-time. That's why we designed the nonda ZUS Smart Vehicle Health Monitor based on a Bluetooth OBD2 Scanner and our own APP.
Why ZUS Smart Vehicle Health Monitor:
Regularly checks the vehicle for malfunctions
Monitors real-time performance when driving
Reads OBD2 Codes and provide explanations
Records the OBD2 Codes you had for further diagnostics
Additional features such as mileage tracking and car finder
FREE device with FREE APP on both Android and IOS!
We are now doing a FREE GIVEAWAY campaign on the product to help you drive safer with a deeper understanding of your vehicle. Please feel free to check the campaign and DON'T MISS IT!
I hope the article above provides you with basic information about the check engine light. Have you encountered a check engine light? What did you do about it? If you have an obd2 scanner, how do you like it? Please feel free to comment below and join the conversation!